An exciting place for your kids to learn
about Jesus on their level!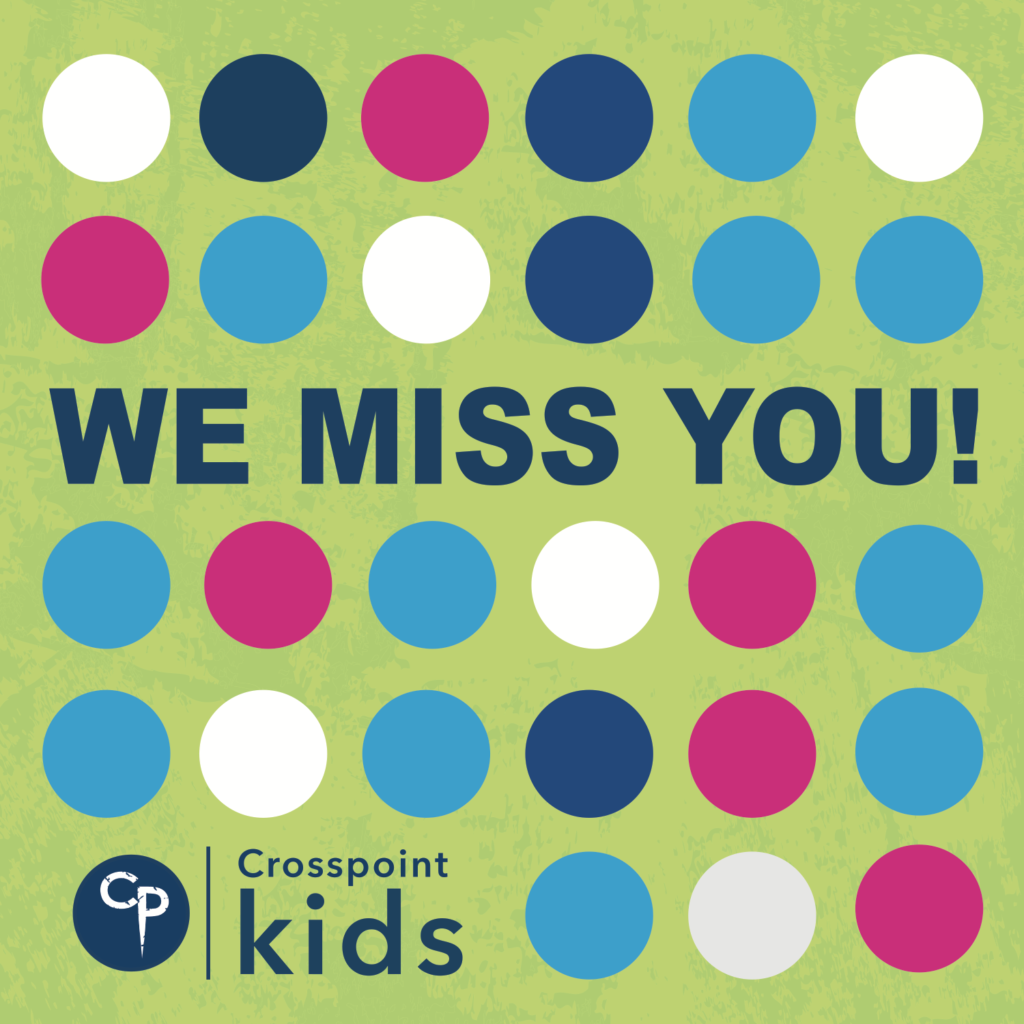 Hey Crosspoint Kids family! I just wanted to let you guys know how much I have missed being with you every Sunday; singing, dancing, and playing games… but most of all learning about God!! I can't wait to get back to church and worship with you guys and hear you sing out your praises to God!!! Love you all, and I'm counting down the days till we are back together again. – Angie
Beginning with our Infant area, you can be sure that your
child will be well loved and cared for by our dedicated teams. We have a safe 'baby-friendly' environment with changing tables and diapers. We ensure your child will receive the highest quality care and attention.
Our Toddler area provides a safe environment for your child to play and be well taken care of. We ensure your child will receive the highest quality care and attention.
Our Preschool area has the unique opportunity to introduce your preschool age child to stories that teach Jesus on their level. We ensure your child will receive the highest quality
care and attention.
Stage 1 & Stage 2 are unique and energetic worship services designed to engage, enrich, and teach your children about Jesus on their level. Your children will be exposed to God's word and learn more about what a relationship to Him is all about. You can be confident that your child is being well cared for and having a great time learning.
(Located in the Welcome Center)
Planning Center is a secure check-in system we use in order to protect your child while they are in our care. As a part of Planning Center, you and your child will both receive a name badge. This will allow us to be sure of the safety of your child by helping us contact you in the event that it is needed, make us aware of any allergic reactions your child may have, and allow only you or someone you have designated to pick up your child when service has ended.
CP Kids Infants (Newborn–12months), Toddlers (1yr–2yrs), and Preschool (3yrs–5yrs) all meet in designated areas within the ACHS cafeteria. CP Kids Stage 1 (K-3rd) and Stage 2 (4th-5th) both meet in the lower lobby and gym as you pass through the cafeteria.
CP Kids meets each Sunday (Drop-off begins @ 9:45am) at 9:57am until about 11:10am
(depending on the length of our adult worship experience).
(On months throughout the year with 5 Sundays, our CP Kids join us in the auditorium the last Sunday of the month.)
While we realize that it is tough as a first time guest to allow us the opportunity to care for your children, please know that our leaders and teams will ensure the love and safety of your child. Not only do we share Jesus on their level, it also provides fewer distractions for those in our worship service who may need to make a decision about their own eternal future. Thank you for the opportunity to serve your family.
(All children's area workers are subject to a Background Check to ensure the safety of your child)